Managing the Lifecycle of your Contracts from the Start till the End
Contract administration services are the management of purchase and supply contracts by external consultancy companies and the success depends upon the right contract management services and Document Review Services. So, one needs to carefully select the vendor whom they entrust for taking care of their contract management requirements.
The contract management team at Complete Legal Outsourcing allows you to save precious man-hours and manage all contracts and other important documents so as to make contract management convenient so that none of the important details, such as the renewals or increase in prices are missed.
Our team takes care of the entire lifecycle of a contract beginning from drafting, reviewing, and abstraction to management. The experienced and skilled attorneys have successfully catered to international clients and gaining their confidence by taking care of their contract review and management needs. The Contract Management Services along with Drafting, Reviewing and Management at Complete Legal Outsourcing assists law firms and corporate legal departments in drafting, reviewing and managing contracts.
CLO has been assisting legal firms with the drafting of different kinds of contracts. The team helps in evaluating the drafts, preparing standard templates, recognizing the variables relevant to a contract, and making a checklist of "clauses", which it considers useful for addressing the distinguishing specifications of each agreement. The team holds relevant experience in drafting and reviewing:
Lease Agreement Contracts
Non-Disclosure Agreements
Consultant/Sub Consultant Agreement
Employment Agreement
Distributor Contracts
Terms & Conditions For Website Contract Agreements
Website Privacy Policy
Material Transfer Agreements
Research Agreements
Inter-Institutional Agreements
Collaboration Agreements
Distributor Agreement Contract Drafting/ Sub- Contract Agreement
Unfunded Agreements
Partnership Agreement
E-Commerce Agreement
CLO's legal process outsourcing team has earned a name for itself in contract management services by sustaining a comprehensive database, where all the contracts are uploaded and are monitored on a regular basis so as to keep an eye on vital dates pertaining to contract renewals, and generating alerts for the same; scrutinize the contracts so as to check whether the contract is complete in all aspects; identifying missing info in the contracts; reviewing contracts for compliance, etc.
Contracts are core to managing your suppliers and it is imperative that contract management is undertaken in a consistent, logical and fair manner. To ensure this you need to produce a considerable amount of management information and monitor:
Adherence to Service Level Agreements and Contracts
Overall, spend per vendor, per product or service and all vendors
Costs against the benefits accrued
Any poor or non-performance
The aim of contract administration services is to ensure
The overall security of key business information.
Increased cost savings by ensuring greater efficiency in the management of the contracts and vendors.
Ability to measure overall benefits to costs and problems associated with each contract.
Ease of operation and monitoring of each contract with an increase in visibility and control.
Production of regular and appropriate management information to meet the needs of your business.
Better contractual terms derived from the ability to choose vendors and negotiate with them from a position of strength.
Ability to encourage vendors to increase their performance derived from better vendor activity information.
Effective Service Level Agreements as a result of better monitoring and more information to work upon.
More productivity from procurement staff as the contract management services will remove much of the basic monitoring activities.
Risks and liabilities are minimized due to better information and system alerts and flags.
The overall reduction in spending coupled with an increase in profitability.
To ensure all of above, one needs to look for contract management service provider company that provides:
Security of the overall business information and communications.
Management Information as defined by the business.
A business's per contract, per product and per product group information.
Flags and alerts when there is poor performance or non-performance against the Service Level Agreements and Contracts.
To ensure that a business gets the best contract administration services that match its requirements, whether they be entirely system only or part system and part consultancy, a business first needs to define the level and scope of its requirements with respect to:
Security.
Communications.
Management information.
Flags and alerts.
Detailed contract and product information.
Once a business collects all such information, it is able to review each of its options and make a selection, much in the way that it would choose any vendor. Companies generally experience administrative and regulatory hurdles in tracking and complying with contracts. With contractual commitments translating into millions of dollars relying on manual methods for contract management is no longer viable as they expose any entity to legal and financial risks.
To meet rising needs, the need for effective and automated contract management services based on the standards of precision, simplicity, clear governance, absolute accountability, and continuous improvement has emerged. Complete Legal Outsourcing's contract management team is blended with exceptional technical skills, risk assessment, and industry knowledge to assist a business to lessen the contract management risks to maximize operating profits.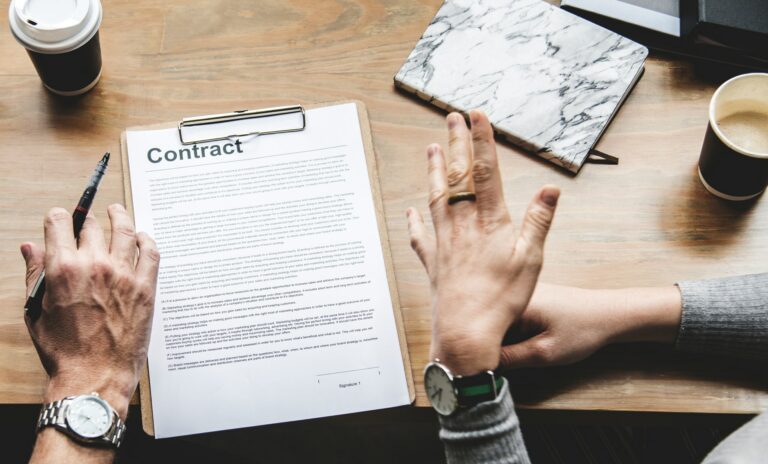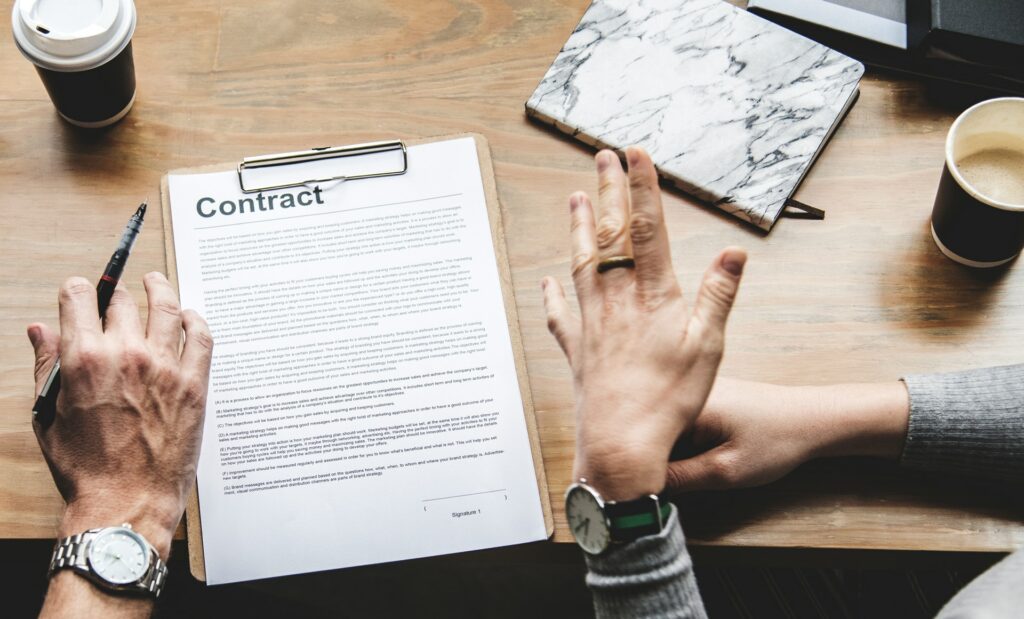 Contract Control and Process Regulation
The contract management team at Complete Legal Outsourcing assists a business in creating a contract regulatory framework that involves:
Drafting policies and procedures for contract management.
Systematizing contract templates/ service levels that adhere to global standards.
Technology that helps in process automation
Abstracting important data from the contracts for easy review
Complete Legal Outsourcing supports the business in the entire contract management process that includes:
Pre-contract services like contract review, template review, and update, negotiation and approval services.
Post contract services like management of various contractual obligations (tracking of SLAs, commercial terms, expiries, addendums etc.)
Contract Analytics
Important Tips that needs to be adhered to while Drafting a Contract
While drafting a service agreement, several steps must be followed for the agreement to be legally binding. First and foremost, the service provider and the customer should be recognized in the agreement and their contact information should be included.
The basic information about the parties involved in the service agreement has been listed, the service that will be provided needs to be clearly and accurately described thus leaving no room for any doubt about the scope of duties and obligations of either party.
Then, the payment schedule needs to be clearly specified, clearly mentioning the taxes that need to be included along with late payment charges, the interest rate to be charged on overdue amounts and whether payments shall be on a one-time basis or will be made monthly or quarterly.
The next step is to determine whether the agreement shall include a confidentiality or non-compete clause. Though such terms are not necessarily required, however, they can be beneficial if the customer wants to keep the information confidential. If the service agreement results in the production of goods, one needs to negotiate ownership of such goods and materials. Either the service provider or the customer can be granted ownership rights to materials created through the duration of the service agreement.
Common Mistakes When Drafting a Contract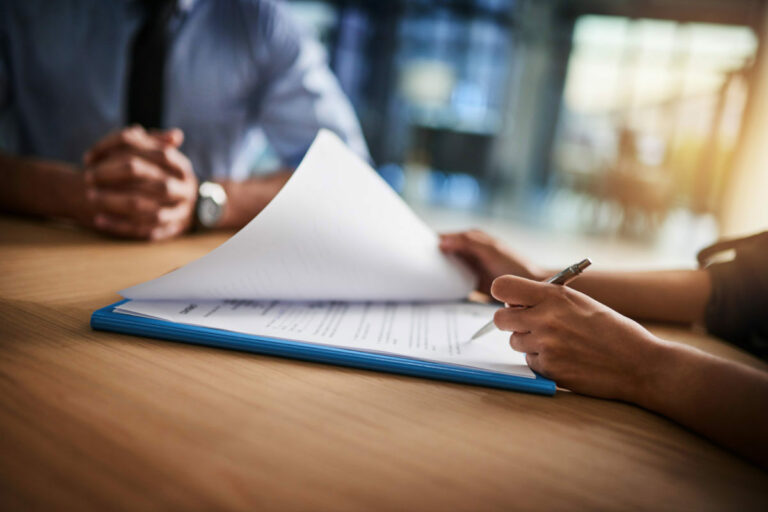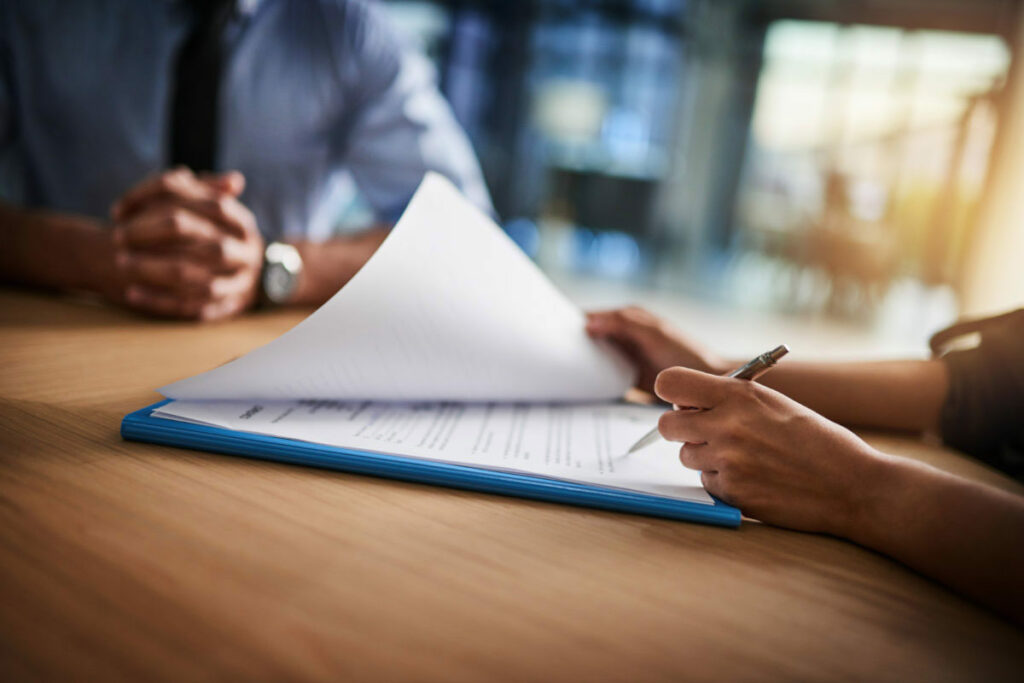 While drafting a contract or a service agreement, one should be aware of several drawbacks. For example, drafting a contract clause from scratch is a bad idea unless one has a strong legal background. The concept is to include any custom clauses required in the contract on sample clauses from other service agreements. Creating a contract clauses on sample clauses shall ensure that the contract is clear and enforceable.
The use of inconsistent phrases and terms is another mistake that should be avoided while drafting a contract or a service agreement. All required definitions should be placed at the beginning of a contract. Here it is important to note that any uncertainty in the terms used in a contract, may result in the contract being unenforceable or may put the client's interests at risk. Thus, it is very important to ensure that the terms used are concretely defined and easily understood.
While drafting a contract, one should make sure that all the vital details are included. A strong contract precisely describes the duties of all parties and will cover all the necessary information, no matter how minor it appears. Omitting information can make it difficult for the contractual parties to understand their responsibilities, thus making it difficult to fully execute the agreement and can cause disputes resulting in a lawsuit.
The Contract Management and Document Review team at Complete Legal Outsourcing assists its clients with contract drafting as each contract/agreement is drafted by trained law graduates having relevant experience in contract drafting, document review, and contract management. The team assists clients with business contract drafting services including drafting of documents relating to mergers, acquisitions, and sales of businesses. The team works closely with their colleagues in the firm's other practice groups, enabling us to provide our clients with a comprehensive range of services in an efficient manner thus providing complete contract abstraction solutions to its clients.
So, what are you waiting for? Get in touch with legal outsourcing company's experts today and outsource your contract management, contract drafting, and document review projects so as to devote more time to other important matters while the contract management team at Complete Legal Outsourcing takes care of these.
The team's in-depth understanding of challenges, complexities, and leading practices enables the team to service complex contract lifecycle management that makes things simpler. Get in touch with the Contract Management Services Team today to find easy and simple solutions for your contract management needs.